Class of 2035 celebrates kindergarten graduation Tuesday night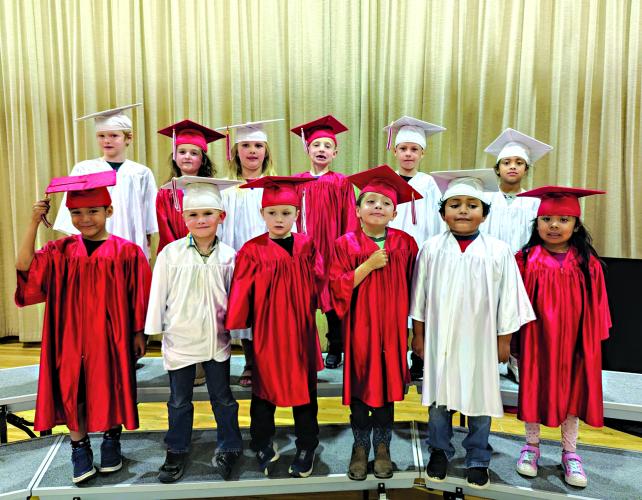 The Class of 2035 celebrated their graduation from kindergarten Tuesday, May 2, at 6 p.m. in the Greeley County School Auditorium.
After a short presentation, which included a reading of a portion of Dr. Suess's Oh, The Places You Will Go by their teacher, Mrs. Wendi Schneider, the class walked across the stage to receive their diplomas from Greeley County Schools Superintendent and elementary principal John Niehues.  A slide show of images from the class's year followed the presentation of diplomas before the ceremony concluded and the students, friends, and families made their way to the cafeteria to enjoy a reception there.
The class included Emry Cavenee, Genesis Hernandez-Castro, Briella Clevenger, Kaden Howell, Sofia Cortes, Kayleigh Long, Henry Dowling, Axel Martinez-Santos, Jeff Friesen, Jose-Angel Santos-Castron, Easton Harney, Adan Rascon, Rex Hazel, and Justus Sherer.