Congressman Tracey Mann hosts Greeley County Town Hall Meeting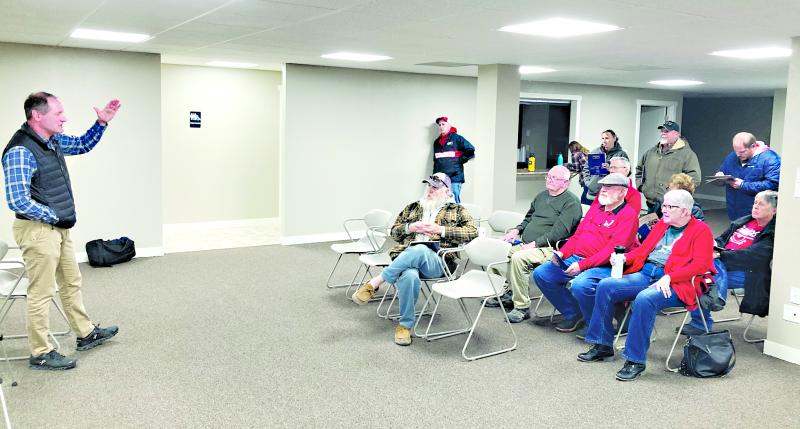 Congressman Tracey Mann visited Greeley County on Thursday, February 16, for a Town Hall Meeting. Mann greeted constituents in the Community Room at First Farm Bank before attending the first-round sub-state match-up between the Greeley County Jackrabbits and the Dighton Hornets.
Congressman Mann touched on a number of topics during his visit, including the Farm Bill, which he feels will change minimally.
"Since the Republicans have control of the house," Congressman Mann said, "I don't expect the farm bill to be revolutionary but evolutionary."
Mann talked about the changes of leadership in the House and said that he is fighting to reign in the overreach of power of the White House.
There was also discussion about the ongoing fight around the Lesser Prairie Chicken and its potential listing as an endangered species. The Congressman continues to fight against this listing, as it has potential to be detrimental to economic growth in western Kansas.
Congressman Mann is currently in his second term representing Kansas' Big First District, which stretches over a majority of the state's landmass.