Cooler temperatures and moisture arrive in Greeley County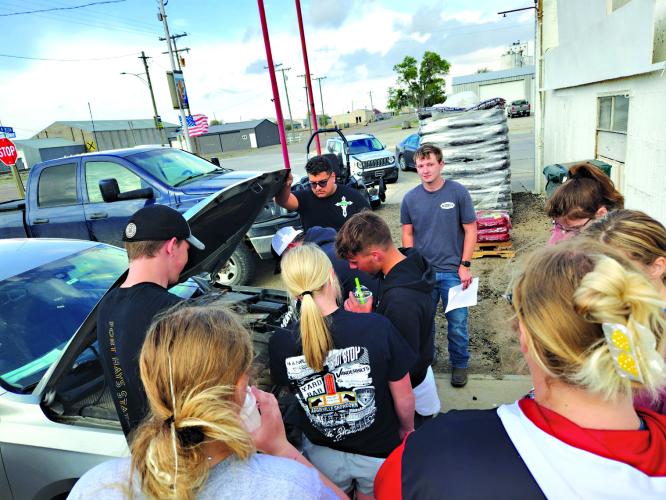 After highs early in the week reached 90 degrees, highs in the 60s coupled with small bouts of moisture rounded out the second week of May.
The week's high was 90 degrees, recorded on Tuesday, May 9. The week's low was 40, recorded in the overnight hours preceding Friday, May 12. Several days were overcast or partly cloudy and the average soil temperature ranged from 59 degrees to 71.
A total of .59 inches of moisture was received at the Experiment Station, with spotty moisture falling over the county on Wednesday, Thursday, Saturday, and Sunday. The moisture received this week brings the annual total to 4.04 inches, which is .66 inches below the average year-to-date total of 4.70 inches.
According to the Advanced Hydrologic Prediction Service of the National Weather Service, most parts of Greeley County received somewhere between .5 and two inches in the last seven days. The southwest corner of the county may have received less and a line along the county's northwest border appears to have received more.
The week's average wind speed was 8.5 miles per hour, with a maximum wind gust of 40.5 mph, recorded on Wednesday, May 10.
Highs for the rest of the week are predicted to be in the 70s with chances of thunderstorms and showers.