Brandl, Gooch, Sherer, Yanez take part in All-Star games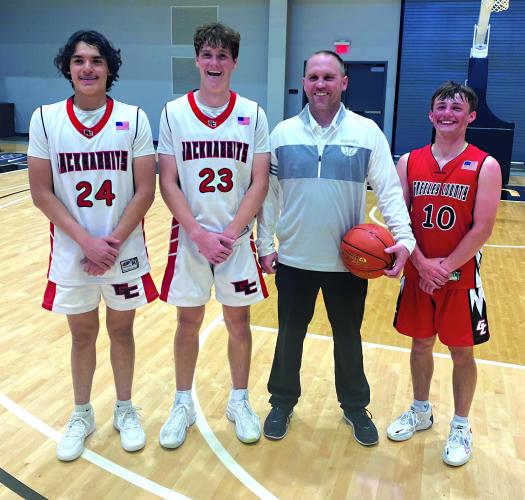 Titus Sherer and Jaxson Brandl, GCHS seniors, played in the Western Kansas High School All Star Game hosted at Garden City Community College on Sunday, April 22. Jaxson was honored as the Most Valuable Player for his team.
Garden City High School senior Jake Underwood, the grandson of Barbara Underwood, also played in the event.
Saturday, April 22, Brandl, Sherer, and Jariath Yanez, along with Coach Josh Gooch, traveled to Colby Community College to take part in the Western Kansas All-Star Game.
Congrats to all the players on their continued honors!