John S. Barker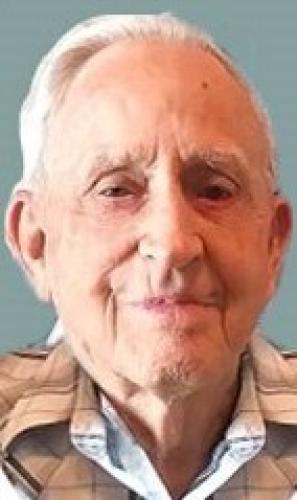 John S. Barker, 96, died May 17, 2023, at Marjorie's Home in Kingman.
He was born July 16, 1926, at Pratt the son of Cecil E. and Olive Cook Barker.  A resident of Kingman County most of his life, he was a farmer and stockman.
John was a member of the United Methodist Church; and was a WWII U.S. Army veteran.
On June 6, 1949, he married Kay Doskocil at Pratt.  Other survivors include a son Rick; daughter Renee Wilson; 5 grandchildren; and 9 great-grandchildren.  He was preceded in death by daughter Linda Kay; son Randy; and sisters Vera Harris and Mildred Meairs.
Funeral services were held at 10:30 a.m., Monday, May 22, 2023, at the Livingston Funeral Home in Kingman.
Friends may call from 2:00 p.m. to 4:00 p.m., Sunday at the funeral home.  Burial will be in the Greenlawn Cemetery, Pratt.
Memorials may be made with the church or a local organization of the donor's choice in care of Livingston Funeral Home, 1830 N. Main, Kingman, KS 67068.