Lee Roy "Heavy" and Mary Ann Phillips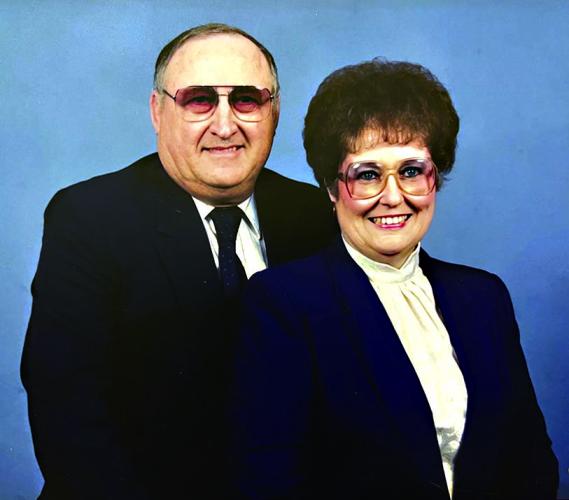 Lee Roy "Heavy" and Mary Ann Phillips died on Friday, September 22, 2023, due to a fire at their home in Emporia. Lee Roy was 88, Mary Ann was 85.
Lee Roy was born on October 31, 1934, in Emporia, the son of Will and Ovoilette Ruse Phillips. He spent 37 years at Didde Glasser as a foreman and later was a Red Tek Dealer for over 20 years.
Mary Ann was born on October 4, 1937, in Emporia, the daughter of Percy and Jessie Paulsen Jackson. She was a bookkeeper at Americus Building Material and self-employed with numerous restaurants and businesses.
Lee Roy and Mary Ann were married on May 23, 1954, in Americus.
Surviving family members include: sons Randy (Camala) Phillips of Nacogdoches, Texas, Rodney Joe (Tammy) Phillips of Vassar; and Ricky (Tina) Phillips of Emporia; daughters Kathy (Rodney) Shepherd of Emporia; and Debra (Steve) Long of Tribune; grandchildren Jay (Carrie) Reim, Derek (Julie) Helms, Amy Helms, Jerrod (Heather) Long, Cody (Hope) Long, Justin (Jana) Phillips, Amber (Weston) Brown, Collin Phillips, Dakota Phillips, Jenny (Jason) Brown, Josey (Jared) Faust, and Jordan (Durango) Blackford and seventeen great-grandchildren.
Lee Roy is also survived by his sisters Alice Barrett of Mission, and Marjorie Whitney of Hutchinson. He is preceded in death by his parents, granddaughter Hannah Ortega, brothers Ray Phillips and Robert Phillips; sisters Beulah Spillman and Rose Sluder.
Mary Ann is also survived by her brother Jim Jackson of Paola; sisters Patty Kayser of Topeka; Betty Grimmett of Emporia; and sister-in-law Gloria Jackson of Emporia. She is preceded in death by her parents, granddaughter Hannah Ortega, and brother Bob Jackson.
A memorial service took place at 10:30 a.m., on Saturday, September 30, 2023, at the First United Methodist Church, Emporia. Visitation was held Friday, September 29, 2023, at the Cottonwood Friends Church of Emporia. Memorial contributions can be made to the Emporia Friends of the Zoo or the Messiah Lutheran Church sent in care of Roberts-Blue-Barnett Funeral Home, P.O. Box 175, Emporia, Kansas 66801. Online condolences can be left at at www.robertsblue.com.