Martha Catherine (Mills) Miller Kiser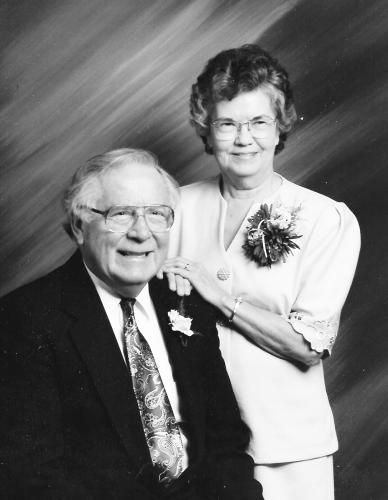 Martha Catherine (Mills) Miller Kiser passed away April 15, 2023 peacefully in her home to be with Jesus her Lord and Savior. She was born on December 8, 1925 in Middletown, Indiana, the daughter of Walter Arlie Mills and Nellie Mabel (Davissen) Mills.
Martha began her life in Middletown, Indiana until two years of age. At two, she moved with her family to Houston, Texas. She attended Jefferson Davis High School and graduated in 1942. She went on to further her education attending Central College in McPherson, Kansas graduating with an Associate Degree. She continued her education attending Greenville College in Greenville, Illinois for two years and graduated with a Bachelor's Degree. She moved to San Antonio, Texas to take Medical Technician Training for three years. She moved to Abilene, Texas where she worked in the hospital as a Medical Technician. She moved to Dallas, Oregon to work as a Lab and X-Ray Technician for 1 year. On August 12, 1952, she married Forrest Ralph Miller in Fall City, Oregon. To this union four children were born, Edward, Marvel, Steven, and Judy. They made their home in rural Marienthal, on a wheat farm where she was a homemaker. In 1991 Forrest passed away but she continued to live in rural Marienthal until she remarried. On August 13, 1994, she married J.W. Leonard Kiser at the West Bethany Free Methodist Church in Leoti. They moved to Burlington, Washington and resided there for 19 years. When she married J.W. she became the mother of three step-children: Karen, Pam, and Mark. After J.W. passed away in 2014, she moved to Leoti due to her health and lived with her daughter until her passing.
Martha was a member of the West Bethany Free Methodist Church since 1952, and was also a member of the women's mission group at that same church, and was an Auxiliary member of the Gideon's International. She enjoyed playing the organ and piano, singing in quartets, oil painting, cake decorating, stamp collecting and sewing rugs from double knits. She loved to play Scrabble as well, but her greatest enjoyment was spending time with her family and friends.
She is preceded in death by her father Walter Arlie Mills; her mother Nellie Mabel (Davissen) Mills; her first husband Forrest Ralph Miller; her second husband J.W. Leonard Kiser; two brothers James Mills and Charles William Mills; seven sisters, Sarah Camper; Helen Pauline Brittain; Caroline Stegman; Mary Delores Mills; Marian Barnett; Virginia Montee; and June Arlene Mills.
 She is survived by two sons, Edward (& wife Ruth) Miller of Perkins, OK and Steven (& wife Doyleen) Miller of Severance, CO; two daughters Marvel (& husband David) Brandt of Leoti, and Judy Shields of Wenatchee, Washington; one stepson Mark Kiser of Seattle, Washington; and two stepdaughters: Karen (& husband Mike) Hunsberger of Salt Springs, Canada and Pam (& husband Steve) Pursel of Everett, Washington. Twelve grandchildren, 14 great-grandchildren, and numerous family members and friends also survive her.
The funeral service was held on Saturday, April 22, 2023 at 10:00 AM (CDT) at the West Bethany Free Methodist Church in Tribune. Burial followed with graveside services at the Beulah Cemetery in Leoti, Kansas. 
Visitation was held Saturday, April 22, 2023 at the West Bethany Free Methodist Church from 9:00 AM to service time at 10:00 AM. 
In lieu of flowers Memorials may be payable to the Gideon's International or West Bethany Free Methodist Church, or Free Methodist World Missions, and sent in care of Fellers Funeral Home LLC P.O. Box 1253, Syracuse, KS 67878. 620-384-5100.