Richard Gilbert Kysar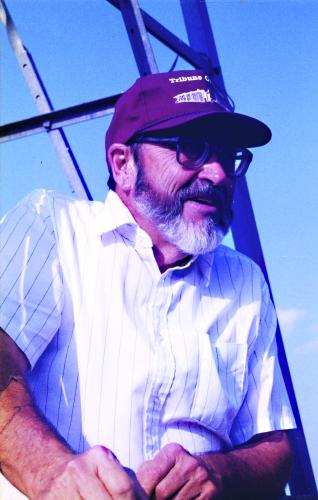 Richard Gilbert Kysar, 84, passed away July 11, 2023 at the Greeley County Hospital in Tribune.
Richard was born October 28, 1938 in rural Greeley County to Ernest Everett and Lillian (Hartzler) Kysar. Richard was the youngest of three siblings: two brothers, Robert and Ronald, and one half-sister Norma Woods McCauley.
The Kysar family has always loved music. Richard learned to play the trumpet from his father, who played trumpet during WWI for John Philip Sousa. Richard graduated Salutatorian in 1956 from Greeley County High School, having been very active in band and choir.
Richard graduated from Fort Hays State University in 1960 with a Bachelor of Music degree. Richard's passion for music was reflected at Ft. Hays with Phi Mu Alpha honors, National Music Conference, Concert Band, Tour Band, Marching Band, College Orchestra, String Quartet, Clarinet Choir, Brass Choir, Concert Choir, and Choral Union memberships. Richard Graduated in 1962 from Fort Hays State University with his Master of Science in Music Education.
Richard married his high-school sweetheart Burnice Jordan in Cottage Grove, Oregon on July 28, 1958. Richard taught music at Douglas County Junior High School in Castle Rock, Colorado for 13 years.
In 1975, Richard moved his family back to Tribune to farm. Dad tilled the earth below him, worshipped our Lord and Savior Christ Jesus above him and loved his family and friends around him.
Richard taught Greeley County High School band and choir for one year. He then volunteered his musical talent for 40 years as community band, polka band, Mariach band, singing telegram, community choir, and United Methodist choir director.
Richard has gone home to be with his parents, two brothers, and sister. Richard is lovingly remembered by his wife of 65 years, Burnice; his daughter Pamela Foster; his son, Derrick; four grandchildren and five great-grandchildren as well as a host of nieces, nephews, cousins, friends, and loved ones.
A come and go memorial open house will be held at the Tribune United Methodist Church Saturday, October 28, 2023 from 1 p.m. to 4 p.m. Please join us for refreshments and bring a story or two regarding your experiences with Richard. In lieu of flowers, please send memorials to Greeley County Schools Music or the Tribune United Methodist Church.