Thamer Mote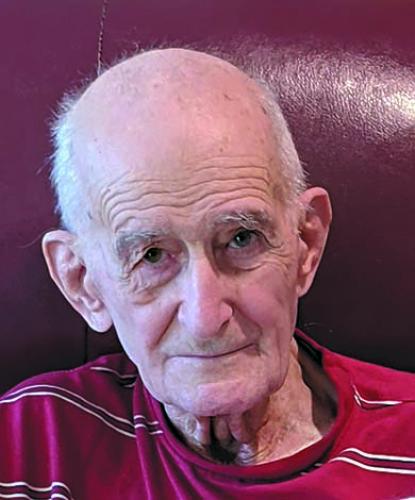 Thamer Mote, 92, of Weskan, Kansas passed away at Hope Springs in Sharon Springs on October 16, 2023. He was born on November 13, 1930 to Oris and Pearl (Cooper) Mote in Tolbert, Texas.
After his couple years of military service, Thamer worked for various farmers and found fulfillment in driving a school bus. Thamer also worked for the county road department, contributing to the maintenance and improvement of the local infrastructure.
Outside of work, Thamer had a deep love for the arts and faith. He was a skilled wood carver and artist, creating beautiful works that continue to inspire. His passion for drawing allowed him to express himself creatively and connect with others. His faith was an integral part of his life, regularly attending church services and finding solace and wisdom in the pages of the Bible.
One of Thamer's greatest joys in life was the time spent with his family. He cherished family visits, treasuring every moment spent together and creating lasting memories. Additionally, he had a loyal and beloved companion in his dog, Dusty, who was always by his side.
Thamer is survived by his brother Wallace (Doris) Mote of Sharon Springs, Kansas, and sister Hazel Young of Tribune, Kansas as well as numerous nieces and nephews.
He was preceded in death by his parents, his brother OD (Janice) Mote, one brother-in-law Verdell Young and one nephew Danny Lee Young.
Visitation was held on Thursday, October 19, 2023 from 5:00-7:00 PM MT at Koons-Russell Funeral Home in Sharon Springs, Kansas.
Graveside Services were held on Friday, October 20, 2023, at 11:00 AM MT at the Weskan Cemetery in Weskan, KS with Pastor Joseph Dobbs Officiating.
Memorial contributions may be designated to the Weskan Bible Church and may be left at the services or mailed to Koons-Russell Funeral Home, 211 N. Main Ave, Goodland KS 67735.
Online condolences to the family may be left at www.koonsrussellfuneralhome.com.